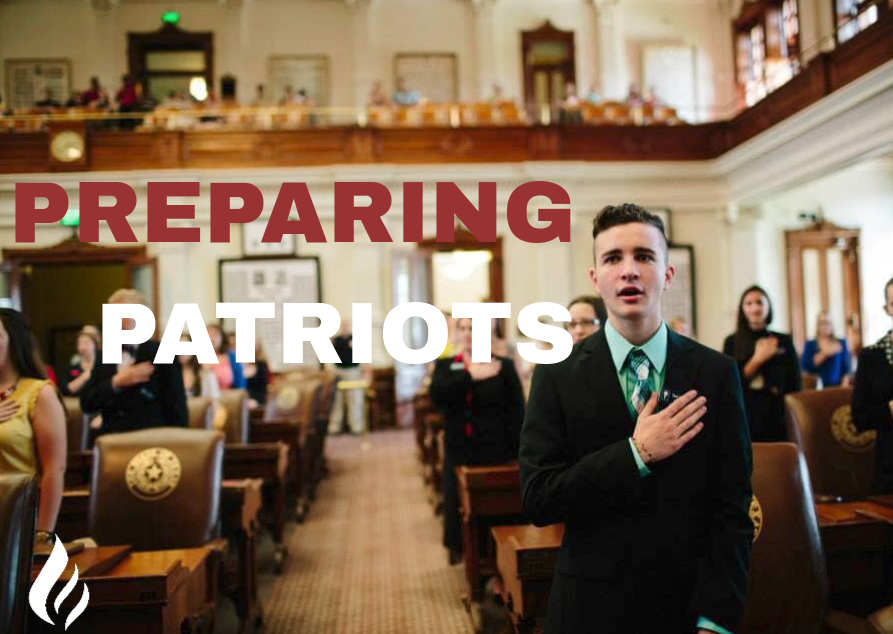 Have you ever signed up to attend a political leadership program but didn't know where exactly to start? Maybe you've been a bit daunted with the seemingly tall task of preparing for its activities because, although you generally knew what was expected of you, you have no one to personally guide you along in doing it.
It's common knowledge that insecurity stifles your development as a leader, which is why one of the biggest parts of Patriot Academy is our mentorship program.
The Mentorship Program
Months before a student is ever accepted, the Mentorship Coordinator seeks out multiple alumni from different backgrounds and walks of life who are willing to give back and prepare Patriots and invest in their own generation.
Ranging from high school to college graduates, each mentor is an alumnus who has attended the Academy for at least two years, demonstrated consistent, Godly character, and is willing to sacrifice their time and effort to point those under their care in the right direction.
Meet Your Mentor
New Patriots are introduced to their assigned mentor almost immediately after their acceptance. Mentors get right to work, helping their charges complete their registration and navigate our online resources upon.
Using their experience from years past, mentors also advise their charges on how to best appeal to others in fundraising to pay off their remaining tuition costs. Additionally, they guide Patriots through the seemingly complicated, yet actually simple process of composing a solid, structured bill for our ultra-realistic mock legislature.
Finally, they work with students to arrange logistics for their arrival for a hiccup-free experience.
Building a Friendship
Throughout the course of all this preparation however, each mentor is committed to developing a long-lasting friendship with each Patriot as well. I remember my own mentor, Austin Norville, my first year.
Though in the middle of pursuing a bachelor's degree in political science at the time, Austin took the time out of his busy schedule to sit down and personally connect with me. He helped my ambitious self in drafting not just only one, but two (!) bills for my first week in the Texas State Capitol.
A Lasting Friendship
Although it has been years since he first became my mentor, his advice and our friendship have continued on long since then. When I have needed a fresh, real, and honest perspective on any matter, Austin has always done his best to speak truth.
Today, I know that thanks to Patriot Academy, I can now count on him as a Godly mentor who wants what's best for me and who will do his best to point me in the right direction.
Scripture states that, "Iron sharpens iron; so a man sharpeneth the countenance of his friend." (Proverbs 27:17) That is what Patriot Academy has done for me.
Because of what and why the people there have invested in me, I am now inspired to do the same for others through mentorship.
Do you want a mentor to guide you in learning how to be a better Patriot?
Do you want a mentor who will invest in you so you can better champion the cause of liberty?
Go to PatriotAcademy.com and pick the Academy that best fits your summer schedule and budget, and submit your application right away!
You want the best deal, so hurry before rates go up!