Patriot Academy has a single, bold vision: to equip a new generation of leaders to champion the cause of freedom and truth in government, media, entertainment, and education, as we help bring our nation back to the principles on which we were founded. Patriot Academy has a proven track record of excellence through a simple four part strategy:
Train students to understand and influence government policy with a Biblical worldview
Demonstrate the principles of ethical servant leadership from the Founding Fathers' perspective
Teach the political process and essential leadership skills through intense hands-on training
Inspire students to be salt and light in every area of society and culture
President Reagan said, "Freedom is never more than one generation away from extinction." Unless we motivate and equip the next generation to take up and advance the torch of freedom, it will extinguish. We desire to help students be positive change agents, and give them the tools needed to successfully engage in the political arena and every area of the culture. Our prayer is that every young person who attends Patriot Academy will understand it is their duty and privilege to guard the precious legacy of liberty. By God's grace we will raise up a generation who will leading the change in both the public square and the private sector.
Our Board of Advisors
Morton Blackwell
Mr. Blackwell is founder and president of the Leadership Institute . He founded the Institute in 1979 to identify, recruit, train and place conservatives. Mr. Blackwell served on the White House Staff as Special Assistant to President Reagan for Public Liaison. He has worked nationally since 1960 to help conservatives become effective in the public policy process.
David Barton
David Barton is the Founder and President of WallBuilders, a national pro-family organization that presents America's forgotten history and heroes, with an emphasis on our moral, religious and constitutional heritage. David has authored numerous best-selling books, with topics being drawn largely from his massive library of tens of thousands original writings from the Founding Era. He addresses over 400 groups per year. A national news organization has described him as "America's historian," and Time Magazine named him one of America's 25 most influential evangelicals. David and his wife Cheryl have three grown children, Damaris, Timothy, and Stephen, and they reside in Aledo, TX.
Mat Staver
After completing studies in religion and pastoring, Mat Staver completed law school. In 1989, he founded Liberty Counsel and serves as its Chairman. Liberty Counsel is a litigation, education and policy entity with offices in Orlando, Lynchburg, and affiliate attorneys in 50 states. Mr. Staver serves as Dean of Liberty Univ. School of Law, and was instrumental in its founding. He is married to Anita, an attorney who serves as President of Liberty Counsel.
Bob McEwen
Bob McEwen is Senior Advisor with a nationally recognized law firm. Mr. McEwen represented Ohio in the U. S. Congress for six terms, and three terms in the Ohio General Assembly. He operated a successful Ohio Real Estate and Development firm. Congressional leaders selected him to give closing arguments before the vote to authorize military action in Desert Storm. Bob is a leading advocate for pro-family and free-market policy and maintains an active speaking schedule.
George Barna
A native New Yorker, George Barna has filled executive roles in politics, marketing, media, research and ministry. He founded the Barna Research Group (now The Barna Group) in 1984 and it became the nation's leading marketing research firm focused on the intersection of faith and culture. The company has served hundreds of parachurch ministries, thousands of Christian churches, and numerous corporations and non-profit organizations throughout the country.
Father Frank Pavone
Fr. Frank Pavone is one of the most prominent pro-life leaders in the world. He was ordained in 1988 by Cardinal John O'Connor. He is a priest of the Amarillo Diocese and serves full-time in pro-life causes with his bishop's consent. In 1993 he became National Director of Priests for Life. He is President of the National Pro-life Religious Council, and Pastoral Director of Silent No More Awareness Campaign and Rachel's Vineyard, the world's largest abortion healing ministry.
LTC (Ret.) Brian Birdwell
LTC (Ret.) Brian Birdwell is a decorated Army veteran and Texas State Senator. While serving as a General Officer's military aide, on September 11, 2001, American Flt. 77 was crashed just yards away from his Pentagon office. Brian was severely burned, yet after 39 operations, he has made a miraculous recovery. He testifies to his physical healing, and the ultimate miracle of grace through Christ. Brian and his wife Mel launched Face The Fire Ministries, a non-profit organization that supports critical burn survivors. Brian and Mel authored Refined by Fire: A Family's Triumph of Love and Faith. As a legislator, Brian received acclaim from many conservative organizations.
Rabbi Daniel Lapin
Rabbi Daniel Lapin, known as America's Rabbi, is a noted rabbinic scholar, best-selling author and host of the Rabbi Daniel Lapin Show on San Francisco's KSFO. He is one of America's most eloquent speakers and his ability to extract life principles from the Bible and transmit them in an entertaining manner has brought countless numbers of Jews and Christians closer to their respective faiths. In 2007 Newsweek magazine included him in its list of America's fifty most influential rabbis.
Ernest Angelo
Ernest Angelo, Jr. is Managing Partner of Discovery Exploration. He's had fabulous careers in engineering and public service. As a petroleum engineer he has mastered every aspect from exploration to production. A four-term Mayor of Midland, TX, five-term Republican National Committeeman, and the TX Chairman of "Reagan for President". He served on TX Parks & Wildlife, and Public Safety Commissions. Mr. Angelo holds a Petroleum Engineering degree from LSU.
Dr. Paul Jehle
In 2006 Dr. Jehle became Executive Director of the Plymouth Rock Foundation, having formerly been its Education Director. Dr. Jehle began studying America's Christian heritage in 1975. John G. Talcott, Jr. opened his library to him, and inspired Paul to join the Pilgrim Society, Old Colony Club and the Duxbury Rural and Historical Society. Paul travels, teaching on America's Pilgrim and Patriot heritage, holding 20 seminars a year in 35 States and 6 foreign countries.
The Honorable Dan Flynn
Representative Flynn is an East Texas newspaper owner with extensive banking experience, and played an instrumental role in the House Investigating Committee's probe of the Human Rights Commission. He has also pushed for teeth in state regulation and licensing of credit bureaus, passed bills to strengthen laws involving mortgage brokers and lending practices, and led the push to improve the state funding process for regional planning commissions.
The Honorable Suzanna Hupp
Dr. Suzanna Gratia Hupp served five terms in the Texas House of Representatives. Rep. Hupp attended the University of Texas and Texas Chiropractic College, earning a Doctor of Chiropractic degree. The National Rifle Assoc., the American Family Assoc., and the Free Market Foundation honored her for her accomplishments as a legislator. Suzanna and her husband Greg own a small Arabian horse breeding ranch at their home in Lampasas county.
Allen Tharp
Mr. Tharp is the Chairman & Chief Executive Officer of Allen Tharp LLC of San Antonio, Texas. He exhibits the entrepreneurial spirit with his success in the restaurant/hospitality and construction industries during his career. Mr. Tharp has served as a Government and Legislative Affairs liaison. He has also served as a speaker at various restaurant industry conferences and is an active member of the President's forum.
The Honorable Matt Krause
Representative Krause serves citizens of Tarrant Co. in the Texas Legislature. He is considered a rising star not only because of his intellect, but mostly because of the character and courage he has displayed as a servant leader in the legislature. Matt holds a juris doctor degree from Liberty University School of Law. He speaks nationally for Wall Builders, teaches for Liberty University Online, and works with a financial services consulting firm in the Dallas/Ft. Worth area. Matt and his wife Jennie and their four children live in Ft Worth, TX.
Our Executive Leadership
Rick Green, Founder and President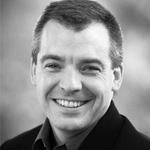 The Honorable Rick Green is a former Texas State Representative, a lawyer, and a successful entrepreneur who has built several businesses from the ground up. His goal is to help Americans to become salt and light in every area of life and to understand America's Godly history and foundation. Rep. Green currently travels the nation speaking for WallBuilders and teaching on the U.S. Constitution, and is the founder of the Torch of Freedom Foundation and Patriot Academy. He resides in Dripping Springs, Texas with his wife, Kara, and their four children.
Nathan Macias, Executive Director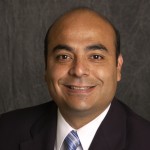 The Honorable Nathan Macias is a former Texas State Representative, a retired USAF Lt Col, an engineer, and an educator at heart. He has served as VP, Operations for several small businesses. His desire is to build in to the lives of young men and women in order to develop our nation's future leaders. As a consummate leader, he guides and directs the ever expanding footprint and impact of Patriot Academy across the nation. He resides in Bulverde, Texas with his bride of 34 years, Susan, and two of their seven children who still live at home. He and Susan have welcomed 4 in-law children, and 3 granddaughters, to the family!
Our Board of Directors
Rick Green, Founder and Chairman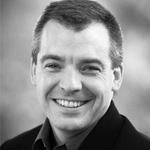 The Honorable Rick Green is a former Texas State Representative, a lawyer, and a successful entrepreneur who has built several businesses from the ground up. His goal is to help Americans to become salt and light in every area of life and to understand America's Godly history and foundation. Rep. Green currently travels the nation speaking for WallBuilders and teaching on the U.S. Constitution, and is the founder of the Torch of Freedom Foundation and Patriot Academy. He resides in Dripping Springs, Texas with his wife, Kara, and their four children.
Juan Ciscomani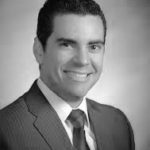 Juan Ciscomani is a 3-time alumnus and former Governor of Patriot Academy. He is a proud first generation American citizen, having immigrated from Mexico in search of the American dream as a young boy. After graduating Cum Laude from the Univ. of Arizona, Juan served as a Legislative Assist. in the U.S. Congress. In 2008 he was a Republican candidate for State Representative. He is committed to both his church and community, focusing on servant-leadership and economic opportunity. AZ Governor Jan Brewer appointed Juan the Arizona Civil Rights Advisory Board. Juan resides in Tucson with his wife Laura, and their children.
Mark Cole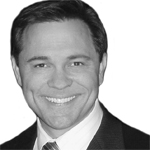 Mark Cole has earned degrees from Baylor, Yale Divinity School, Notre Dame Law School and the University of Houston Law Center. He is active in pro-life and pro-family causes, serving with political action committees and directing various ministries. Mr. Cole is an attorney for an industrial real estate development company and the author of Lives, Fortunes and Sacred Honor: The Men Who Signed the Declaration of Independence. Mr. Cole is a homeschooling father of four.
Paul Tsika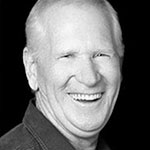 Paul Tsika is the Pastoral Adviser to World Wide Dream Builders of Spokane, Washington. He and his wife Billie Kay have been ministering in churches, conferences, and camp meetings for almost 40 years. Paul joined the Torch of Freedom Foundation Board in 2009. He firmly believes in helping to train young people who will carry the torch of freedom and influence society in a positive and Biblical manner.
Deidra Voigt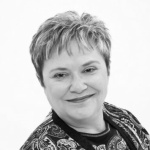 Judge Deidra Droupy Voigt has worked as an Administrative Assistant in the Texas House of Representatives since 1999 and currently serves as Justice of the Peace in Gonzales County. She was previously self-employed for over 19 years. Judge Voigt was elected to the Gonzales City Council six times and served as Mayor Pro-Tem for nine years. While working in Gonzales she served on several boards and committees. Judge Voigt resides in historic Gonzales, having raised two children, and is the proud grandmother of two.
Our Student Leadership
Laura King, Governor of Patriot Academy 2019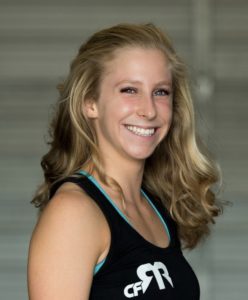 Laura King will be attending her 3rd year of Patriot Academy. She hails from Round Rock, TX and currently serves on the staff of a member of the US Congress. Laura truly enjoys public speaking, and hopes to inspire others to pursue conservative principles with a purpose.
Frank Alegria, Lt. Governor of Patriot Academy 2019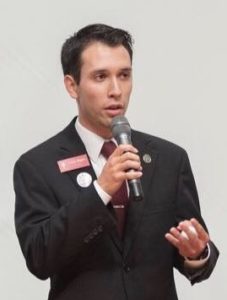 Frank Alegria is a Christian, Constitutionalist, Conservative. A musician on the side, Frank loves studying America's Christian heritage and writing about it. He is the eldest of seven siblings, and will carry the mantle of the Patriot Academy-Mentorship Program. Frank hopes to impact the incoming freshmen as they prepare for the fantastic experience…their first year at Patriot Academy.
James King, House Speaker of Patriot Academy 2019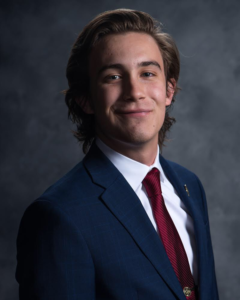 I live in Round Rock, Texas (up the road a piece from Austin). I'm classically trained in violin and piano, enjoy competitive speech and debate, and currently serve as chief of staff for Texas State Representative, Mike Lang. I enjoy classic cars, sand volleyball and generally anything with bacon! My favorite movies are 'The Great Escape' and 'It's a Wonderful Life.' I'm also a huge George Strait fan and if you don't like him…we can't be friends.!