Over the years, requests have been made to have a Patriot Academy Session for adults over 25. We proudly deliver our adult track program "Patriot Academy: Citizen Track"!
Many of you are mothers, fathers, singles, employees, business leaders, neighbors, grandparents and yes, even a few candidates and public servants – all involved in everyday life. You are concerned about the direction our Nation is headed and want to know how you can be engaged, how you can make a difference and stand in the gap!
Now is your chance to learn the election and legislative processes from the ground up! The Citizen Track is formulated with you in mind. Not only will you learn how bills are written and the committee process works, but how to effectively lobby your elected representatives and work to get patriots elected in your community and state. Speakers will address specifically the situations we adults face as we ponder how to make a difference within our sphere of influence.
By the end of the week's training, you will be able to confidently carry the Torch of Freedom while effectively passing it to the next generation!
(General Schedule Coming Soon!)
(Applications Closed for 2019)
---
DATES: Jul 30-Aug 3, 2019
COSTS:*
$300 /individual rate*
$150/spouse rate**
$100/per child (up to age 15) attending sessions and banquet***
Citizen Track registration includes Classroom Materials, Tuesday night dinner, Wednesday – Friday lunch and dinner meals and one Friday night dinner banquet ticket. Does not include lodging or breakfast meals.
*Citizen Track attendees are responsible for covering the cost of their breakfast meals and their own lodging for the week of Patriot Academy.

**Families will receive one set of materials (books/DVDs) plus access to our APP for each paying person.
***Must be attending with paid adult.
There are still rooms available at the host hotel, so when you apply, please let us know if you want to stay at the host hotel.
If you choose to make your own reservations at a different hotel, there are several hotels in the Capitol area (La Quinta and Hampton Inn & Suites) to name a few, or possibly check out a short term rental such as AirBnB.
Cancellation occurs
on or before June 1st,
50 percent
of the registration fee is refundable.
Cancellations
between June 1 and June 30,
25 percent.
Refunds are
not available
for cancellations
on or after July 15.
NOTE:
All Citizen Track applications must be reviewed prior to acceptance. You will receive a letter by email from the Patriot Academy office notifying you of their acceptance. Please wait to make travel arrangements until you have received this notification.
Patriot Academy reserves the right to refuse entry to any person at any time or event, for any reason, at our sole discretion. Thank you!
---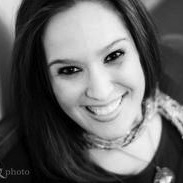 Kassie Dulin
___________________________
(Applications Closed for 2019) 
____________________________________
Application